Tyson Fury vs Deontay Wilder takes place on Saturday. Here are the fighters' key contests
TYSON FURY challenges WBC heavyweight champion Deontay Wilder at Los Angeles' Staples Center in a fight that is dividing opinion. Fury fights his most explosive opponent just 14 rounds into the comeback that follows an absence of over two-and-a-half years, and he also represents Wilder's most difficult challenger. Here, ahead of Tyson Fury vs Deontay Wilder, Press Association Sport revisits three of the fights that established each of the undefeated fighters among the world's leading heavyweights.
Fury versus Wladimir Klitschko, Dusseldorf, November 2015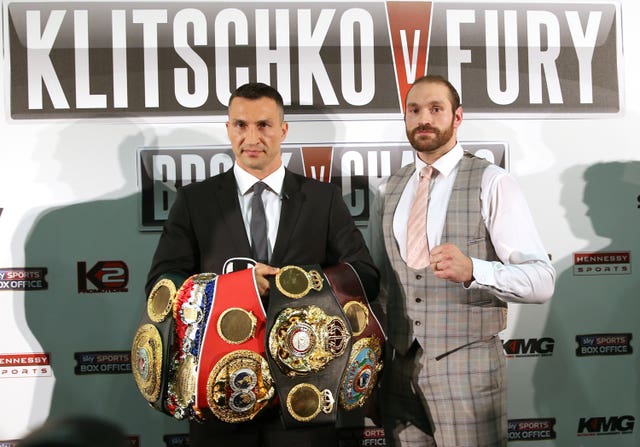 The great Klitschko was once again a significant favourite, having been undefeated for 11 years in establishing himself as the finest heavyweight of his era. With his latest, routine victory widely expected, Fury demonstrated remarkable intelligence and composure to outbox a great champion in Germany, which had become Klitschko's adopted home, to win the IBF, WBA and WBO titles.
Fury versus Steve Cunningham, New York, April 2013
Fighting at Madison Square Garden against a proven, former world cruiserweight champion, Fury responded to a second-round knockdown – only the second of his career – by stopping the American in the seventh. If a flawed performance, it showed Fury's powers of recovery, and that he can adapt against a world-class fighter, away from home, on a high-profile occasion.
Fury versus John McDermott, Brentwood, September 2011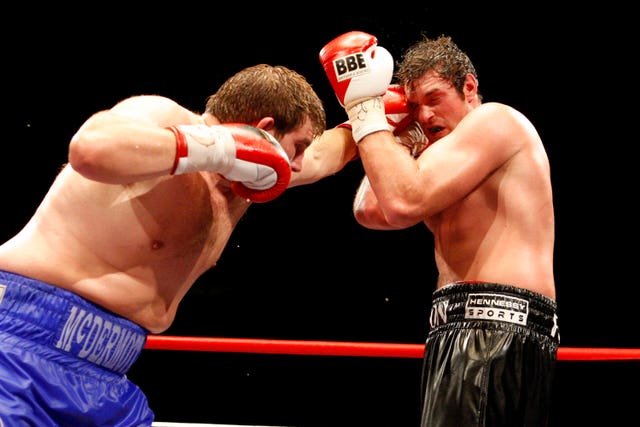 The first true rival of Fury's career was then-English heavyweight champion John McDermott, his eighth professional opponent and who like Fury is of travelling stock. The experienced and underappreciated McDermott is still widely considered unfortunate not to have been judged the winner that night after 10 rounds in which he largely outfought Fury, who instead benefitted from a controversial decision. Fury learnt to instead use his size and abilities which have become such a strength, and in the rematch secured a convincing stoppage.
Wilder versus Luis Ortiz, New York, March 2018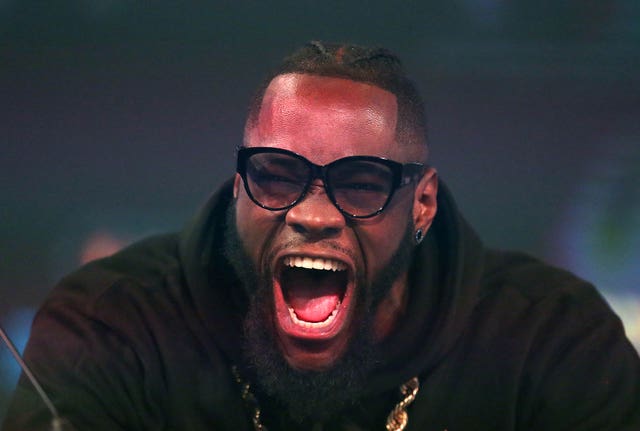 Cuba's awkward Ortiz represented Wilder's most dangerous opponent, and perhaps the most avoided fighter in the heavyweight division, before the American made the seventh successful defence of his WBC title. On the brink of being stopped on his feet when saved by the bell at the end of a damaging seventh round, he impressively responded to win in the 10th and secure his finest victory.
Wilder versus Bermane Stiverne, Las Vegas, January 2015
The American had never previously fought beyond four rounds on the night he first challenged for a world title, and was therefore considered largely unproven. Even if he went the distance for the first time by convincingly outpointing the defending champion over 12 rounds – crucial to his development and experience – he justified the excitement that had been building around him by winning at that level and has since impressed on that stage.
Wilder versus Artur Szpilka, New York, January 2016
Perhaps the fight that demonstrates the two ways in which Saturday's is likeliest to go. Wilder struggled with the head movement and southpaw stance of Poland's little-known Szpilka until finding a devastating knockout in the ninth round, and in front of Fury, who that night was ringside.
Both fighters are capable of using their experiences that night; Fury by observing where Szpilka succeeded, and Wilder through how he overcame his approach. Fury joining Wilder in the ring afterwards also did much to lay the foundations for Saturday's fight.