TYSON FURY will fight again in August and expects to be kept busy by his promoter Frank Warren as he looks to claim a world title before the end of 2018.
Fury clowned his way through his eagerly anticipated ring return at Manchester Arena, claiming victory when outclassed opponent Sefer Seferi was retired on his stool at the end of four wholly farcical rounds.
Fighting for the first time since he wrested the world heavyweight title from Wladimir Klitschko over two-and-a-half years ago, Fury gurned and showboated his way through much of the contest and earned a ticking-off from referee Phil Edwards.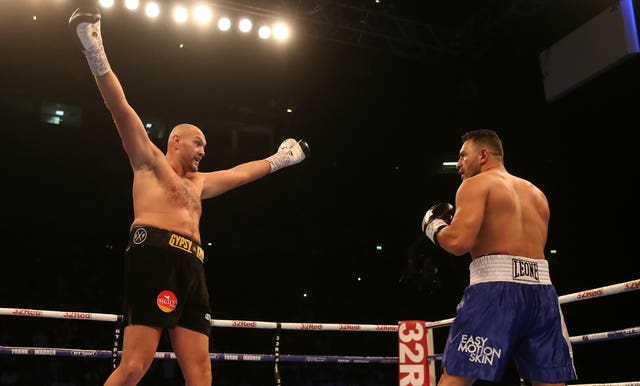 After the fight, Fury told BT Sport 1: "Frank's going to keep me busy and I'm going to have a world title by the end of the year – that's a promise.
"It felt fantastic [to be back]. It was like I was having my debut again. It's been a long time out of the ring and I needed to get some rounds in.
"I wanted to fight, stand and have a fight with him. But it [the retirement] happened and it wasn't my fault that they pulled him out.
"I'm sure Frank's going to keep me busy and the calibre of opponents will keep rising."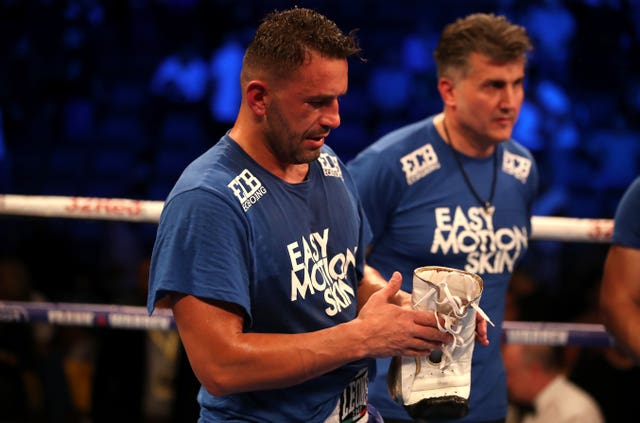 Fury is next scheduled to fight at Windsor Park in Belfast on August 18, while a fight with Tony Bellew was mooted before the end of the year.
Promoter Warren said: "On the 18th of August at Windsor Park in Belfast. That's where he'll be. As he said from the beginning, it's a process. It's about him getting the rust out of the system.
"As you can see he's still got a bit of weight to lose, you can see he needs the rounds and we just have to step up the opponents each time. The name of the game now is to find an opponent.
"We keep moving onward and keep moving forwards and the objective is to get him into contention to fight for the world title as soon as possible.
"Tony Bellew absolutely, we'd go for that before the end of the year – not a problem. The name of the game is to get the fights in, then by the end of the year be in a position for a big, big fight."
Seferi, who had campaigned almost all his career as a cruiserweight, was never going to trouble the 6ft 9ins Fury by whom he was out-weighed by more than four-and-a-half stone, and the favourite was clearly capable of ending the fight at will.
If he looked a little more serious from the second round onwards, it still felt like something of a non-event as the limited Seferi tried in vain to even reach Fury's head with his sluggish right uppercuts.
Sporadic thick right hands from Fury had Seferi on the back-foot in the fourth, and his corner evidently decided to spare him further drawn-out punishment when they summoned Edwards and withdrew their man at the end of the round.