'We're all going to America on a road trip. I'm going back to conquer again,' hints Tyson Fury
TYSON FURY has stressed his confidence that he will face – and beat – Deontay Wilder after next month's clash with Francesco Pianeta.
Fury, who takes on Italian Pianeta at Belfast's Windsor Park on August 18 in the second fight of his comeback, said on social media on Monday that he was in talks with WBC heavyweight champion Wilder, adding: "Negotiations are very strong for December, we're almost done for this deal."
He also said that, having beaten Pianeta, he would knock Wilder out, and suggested the contest would take place in either New York or Las Vegas.
When asked on Tuesday how confident he was about the fight being made, Fury told Press Association Sport: "Confident it's done. I have just got to beat Pianeta first, and then I'll fight Wilder next."
Fury was then asked about being ready to defeat Wilder if he did face him in December, and the 29-year-old said: "I was born ready in 1988."
He added: "We're all going to America on a road trip. I've been to America before. Conquered Steve Cunningham in New York (in 2013). I'm going back to conquer again."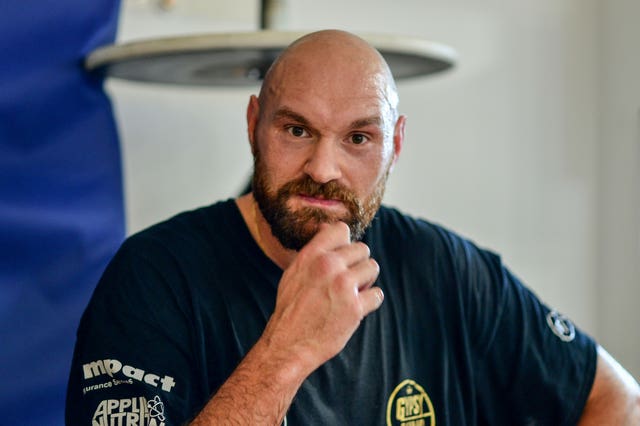 Negotiations between Wilder and Fury's fellow Briton Anthony Joshua, the WBA, WBO and IBF champion, have stalled, but the hope has been that they could fight in April 2019. Joshua takes on Alexander Povetkin in September.
Fury (26-0, 19 KOs) in June fought for the first time since the November 2015 victory over Wladimir Klitschko in Germany that saw him claim the three major world titles Joshua now holds.
His return bout, after being sidelined by personal issues and an anti-doping case, was a contest with elements of farce, which ended with his Albanian opponent Sefer Seferi being pulled out after four rounds.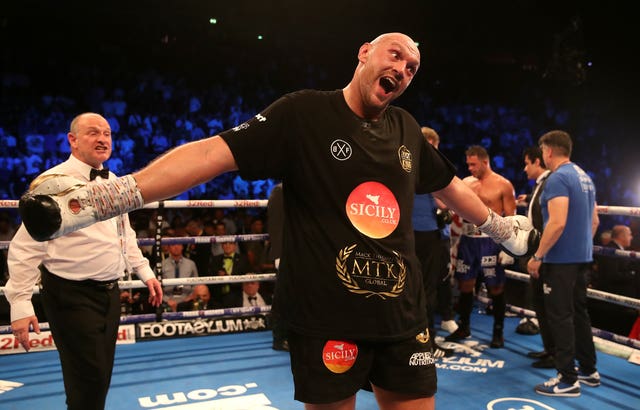 Ahead of facing Pianeta (35-4-1, 21 KOs), Fury took part in a media workout at Ricky Hatton's gym in Manchester on Tuesday afternoon – during which he wore, along with a t-shirt, what appeared to be black and white underpants with nothing over the top – and said he feels "fantastic".
He also claimed "Joshua is afraid of Wilder", and said when asked if he would be thinking of facing the former after the latter: "Any fights. I'm not really too bothered. They're only boxers with a pair of gloves on."
Fury added: "I think Wilder is slightly in front (of Joshua) at the moment. He is 40 and 0. Joshua has only had 21 fights. Wilder is more seasoned. He is a better champion."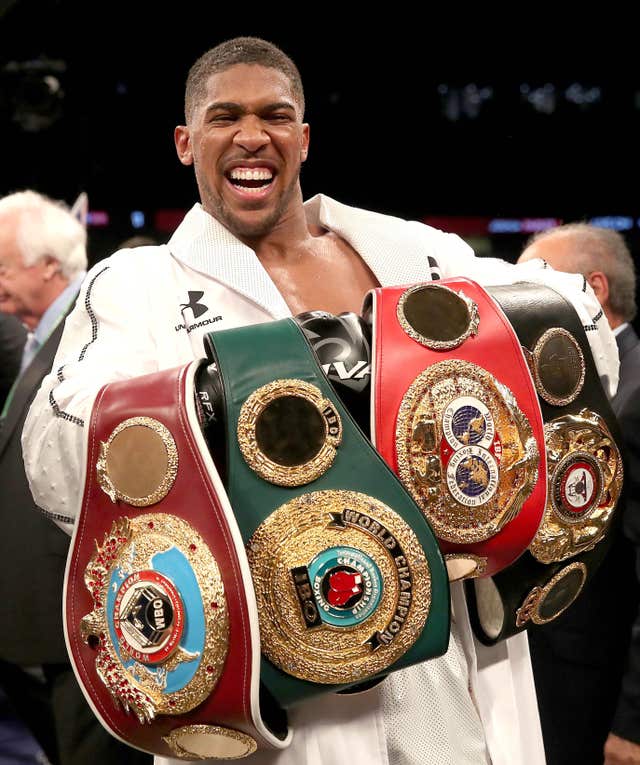 Then asked how he felt he measured up against those two, Fury said: "I'd put them there (holding his hand at chest level) and me there (holding his hand above his head)."
Fury also said he would invite Wilder "for a cup of tea and a sandwich afterwards, and a pint" should the 32-year-old be ringside in Belfast next month.
Fury's clash with Pianeta is on the undercard of a show headlined by Carl Frampton's fight against Australian Luke Jackson.
Northern Irishman Frampton, defending his WBO interim featherweight title, admits it will mean a lot to him to fight for the first time at the home of his national football team.
The 31-year said: "It's going to mean the world to me.
"I've been thinking about it for the last few years now. I feel like I've outgrown the SSE Arena, I have passionate fans and I can't wait.
"I'm a big fan of the Northern Ireland football team, I go and support them, and the atmosphere created at Windsor Park is amazing, one of the best atmospheres in sport.
"I'm looking forward to topping the bill there and putting in a good performance."