'They're all the same. Wilder, Joshua, Parker – they're all s***,' declares Tyson Fury. Mark Staniforth reports
FARCE and Fury assailed Manchester in equal measure on Saturday night, as the former world heavyweight champion Tyson Fury gurned around the ring for 12 minutes of his boxing comeback before his hopelessly inadequate opponent quit on his stool.
Arguably not since Julius Francis sold advertising space on the soles of his shoes prior to his bout with Mike Tyson at the same venue 18 years ago has British boxing borne witness to such a pantomime.
Returning to the ring after a two and a half year absence blighted by much-publicised mental health issues and a drugs charge, Tyson Fury clowned his way to a win over Albanian cruiserweight Sefer Seferi at the start of his road back towards championship contention.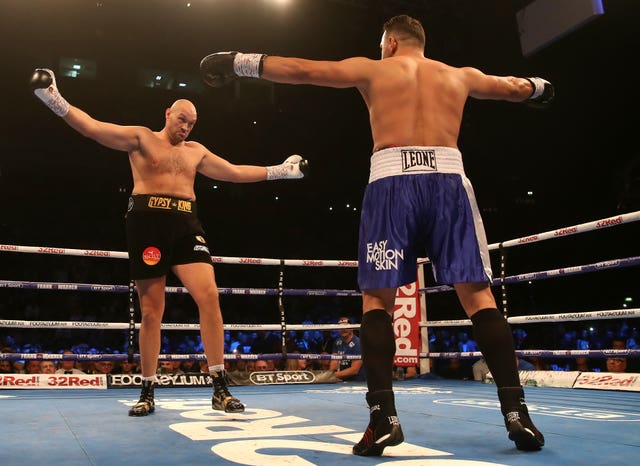 While Fury showboated his way through the contest against an opponent whom he out-weighed by four and a half stone and towered over by a foot, the only real aggression was shown by fans engaging in a mid-bout brawl outside the ring.
Afterwards Fury, whom his promoter Frank Warren said will fight again in Belfast on August 18, was his usual whirl of contradictions insisting Warren serve up a 7ft 2in opponent for his next bout – or alternatively, a man with one leg – and pouring scorn on the rest of his heavyweight rivals.
Fury said: "Who ever they pick it doesn't matter – they're all the same. They're all bums anyway – Wilder, Joshua, Parker – they're all s***. They're all the same as Manuel Sefer, or whatever his name is."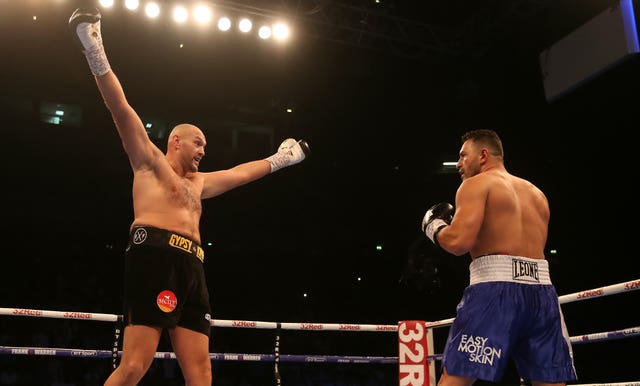 From the moment Fury lifted Seferi off his feet during the pre-fight weigh-in, it was clear his comeback was unlikely to go down in the heavyweight annals, and Seferi duly obliged.
After four rounds in which Fury grinned and gloated – at one point earning a stern telling-off from referee Phil Edwards for his showboating – Seferi, who had barely thrown a punch in anger, declared he had had enough.
While Warren questioned whether Seferi could have a portion of his purse withheld for his feeble effort, Fury shrugged off the unsatisfactory ending, insisting he had enjoyed every minute of his ring return.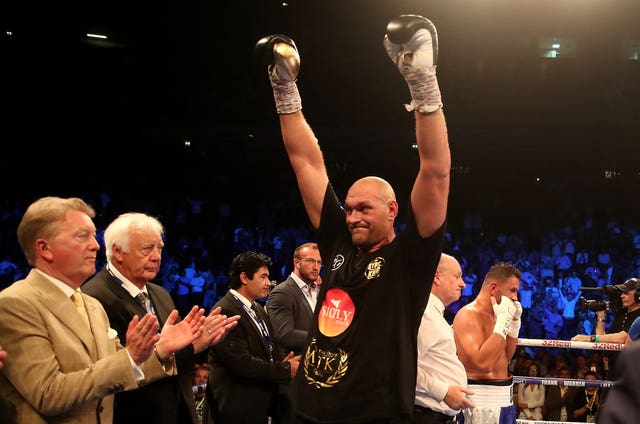 "I did a bit of dancing, threw a couple of punches and it was just about getting back to being under the lights again – it's been a long time," he added.
"I'm not going to say I wasn't nervous, coming back and being the main event. But I wouldn't change a thing. I'll go home tonight and have a pizza and then I'll get back on it. I'll be world champion by the end of the year."
Promoter Warren will plan a more cautious approach, easing Fury back into action through a number of low-key bouts before most likely targeting the reigning WBA 'regular' champion, Manuel Charr.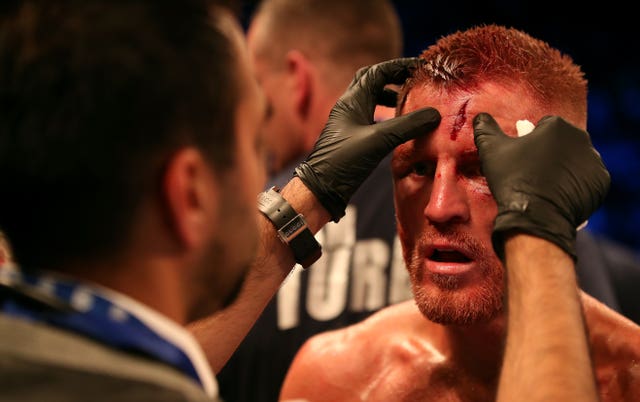 As he targets a return to the big-time he briefly left after dethroning Wladimir Klitschko so memorably in November 2015,  Fury will surely have no more nights quite so farcical as his triumph over Seferi.
On the undercard, Manchester's Terry Flanagan failed to emulate his hero Ricky Hatton as a two-weight world champion when he lost a bid for the vacant WBO super-lightweight title.
Flanagan, who was cut badly from the seventh round onwards, dropped a split decision to American Maurice Hooker which was remarkable for its inconsistency: two judges scored 117-111 either way, while a third favouring Hooker by a much more realistic 115-113.