'Hell has no fury like Tyson Fury' apparently. He challenges Wilder to 'body spar' spar at press conference. Declan Warrington reports
TYSON FURY and Deontay Wilder had to be separated at the first press conference to promote their WBC heavyweight title fight.
The brash rivals began their press tour ahead of the December 1 bout in Los Angeles at the BT Sport studios in London on Monday afternoon, and will also visit New York and LA before the end of the week.
Fury dismissed suggestions he was the "challenger" to Wilder, before igniting the growing tension between them by getting out of his seat and demanding the American join him for a "body spar".
The 30-year-old's promoter Frank Warren was forced to stand between them as Wilder agreed, before then being helped by others as the press conference ended with the two fighters on their feet shouting at each other.
"I am no challenger for no man. I'm the lineal heavyweight champion of the world, the best of the best," Fury said.
"This is two champions colliding, equal rights, rephrase and start again."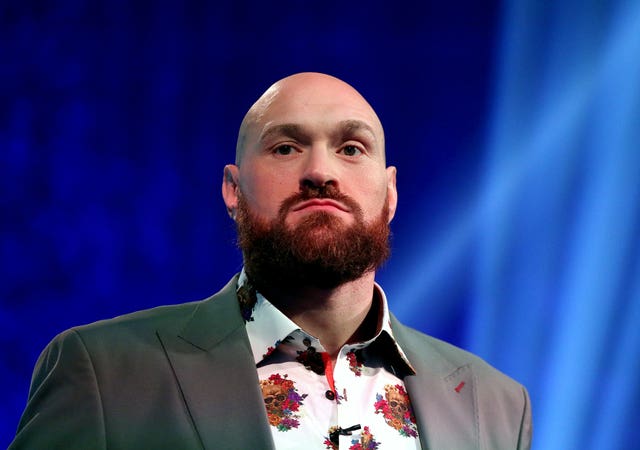 A similar exchange had taken place between Fury and Wladimir Klitschko before they fought in 2015.
On that occasion, Fury produced an impressively composed performance to produce one of the biggest upset wins in history, and the December 1 bout at the Staples Center will be bigger still.
Fury taunted Wilder, calling him a "bottle job", and added: "You think this is a game? I'll punch your face in. You've got power then, let me feel that power.
"I want to feel it. I feel 10 of you. Hit that big bald head.
"You'll feel the wrath, hell has no fury like Tyson Fury."
Wilder, 32, is also undefeated, and has stopped each of his previous 39 opponents.
Wilder said: "It's important to establish dominance. I say I'm the best, the baddest man on the planet.
"When it comes to Tyson Fury, I'm all about devastating knockouts, it's what I do.
"He's got two months to get ready, he lost a lot of weight; he's got to lose a little more.
"We can't live off others' opinions. You'll know what time it is, you come here to see one thing, me knocking somebody out."
His co-manager, Shelley Finkel, who previously worked with Klitschko, said of Fury: "Before he fought Klitschko I didn't give him a chance. He won't prove me wrong again."