TONY BELLEW ended his boxing career with no regrets and now wants to fade into obscurity after defeat to undisputed cruiserweight champion Oleksandr Usyk.
Bellew had the opportunity to become the first Briton to simultaneously clinch all four major world titles in a weight class on his career swansong at a raucous Manchester Arena.
Despite being a considerable underdog with the bookmakers, the 35-year-old made an encouraging start against a fighter widely regarded as among the finest in any division on the planet.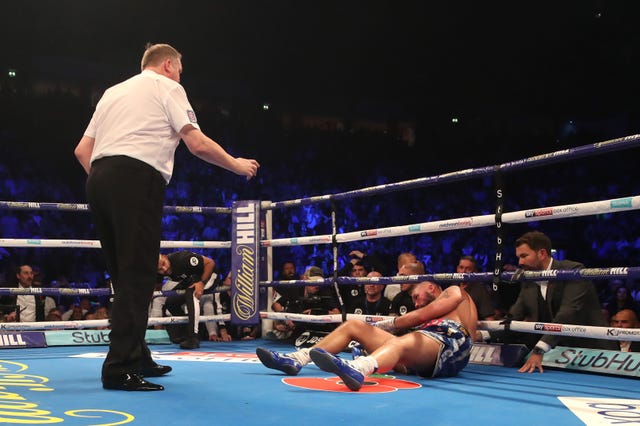 But there was to be no fairytale finish for the brave Bellew, who was put down with a crisp right jab, left hook combination before referee Terry O'Connor waved the count two minutes into the eighth round.
An emotional but magnanimous Bellew said afterwards: "I just tried to take that one final step and, you know what, I wasn't good enough but I'll be able to live with that forever.
"If I wouldn't have taken this fight, that would have killed me because I would have always been 'was I good enough?' The fact of the matter is I just wasn't, he's better than me.
"Part of me feels like I've failed again but it's boxing at the highest level so you've got to accept you can't always win.
"If I'm being honest I got tired for the first time in my entire career. I don't know why or how it happened but I just got tired. He's brilliant, I have no bad words to say about Oleksandr, I only wish him well.
"I went out against the best cruiserweight and he can lay claim to being the greatest cruiserweight of all time.
"No excuses, I gave it everything I had, I couldn't have prepared any better. My career is over. I've been doing this for 20 years."
Bellew (30-3-1, 20KOs) waxed lyrical about a number of topics at his closing address to the media, thanking his family as well as promoter Eddie Hearn and trainer Dave Coldwell for rejuvenating his career.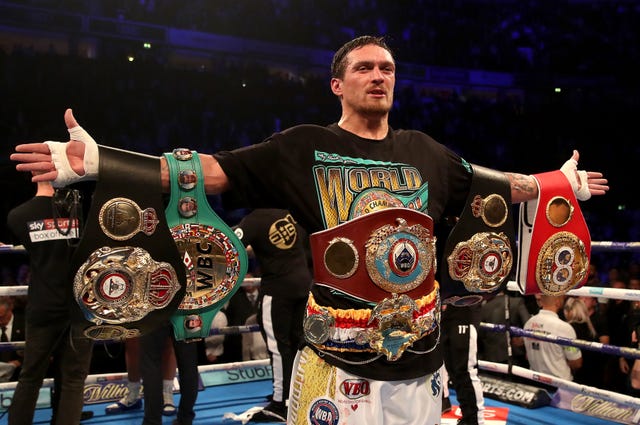 The Liverpudlian won belts at British, Commonwealth and European level before his own personal highlight at Goodison Park in May 2016, when he claimed the vacant WBC cruiserweight title by stopping the feared Ilunga Makabu.
He stepped up to heavyweight to challenge British rival David Haye in two lucrative showdowns before dropping back down to the 200lb weight limit after being called out by the unbeaten Usyk.
Bellew, sporting welts under both eyes, said: "I've achieved all my wildest dreams, I told you all and I wasn't p****** around when I said that I'd had my moment, I had my Goodison Park.
"I sit here as a loser and I feel heartbroken and f***** but I've won in life. When I was expelled from school I had nothing and nowhere to go.
"My three boys are multi-millionaires and I've earned every single penny by punching people in the face, I never dreamed this would ever be possible.
"Ultimately I can't thank my team enough: my wife, my dad, my mum, my family, my brother. And a massive part is these two (Hearn and Coldwell, who were sat either side of him)."
As for the future, Bellew was at pains to stress he wants to step away from the limelight.
He added: "The only thing to say is: I just want to disappear, please leave me alone. I just want to be a normal person, I've never wanted anything more than to be just a normal man.
"My plan was to fulfil my media obligations that I always do and then on November 15, change my number and give it to very few.
"You guys call me Tony Bellew, I only created the name Tony Bellew to make my old fella proud. My name's Anthony Bellew, I'm Tony when I turn up to these cameras, everyone who truly knows me calls me Anthony.
"Tony Bellew died tonight, Anthony Bellew comes back alive. I want reality back, I want a normal life and I will find it."