Tony Bellew condemns Povetkin, who twice tested positive for performance-enhancing drugs in 2016, writes Declan Warrington
THE world heavyweight title fight between Anthony Joshua and Alexander Povetkin should never have been sanctioned, according to Tony Bellew.
Joshua defends his WBA, WBO and IBF titles against his unglamorous mandatory challenger at a time when he has already been criticised for not fighting Tyson Fury or WBC champion Deontay Wilder, significantly higher-profile rivals than Povetkin.
As Joshua's trainer Rob McCracken acknowledges, Povetkin regardless represents a threat, but the champion's fellow Matchroom and Sky Sports fighter Bellew completely disapproves because of the Russian's record of having twice failed drug tests.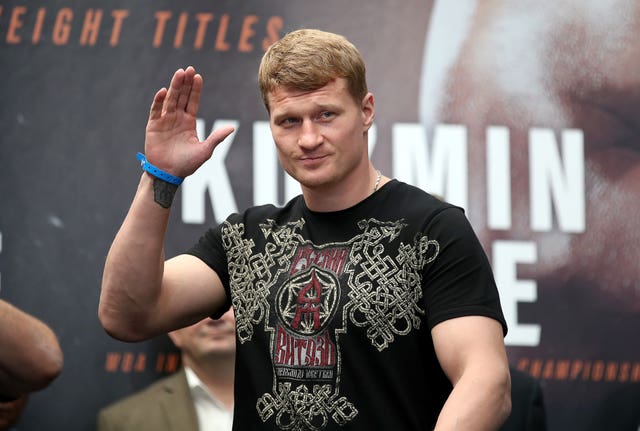 The 39-year-old twice tested positive for performance-enhancing drugs in 2016, costing him fights with Wilder and Bermane Stiverne. The WBC also fined him 250,000 US Dollars (£191,966), but Bellew, its former cruiserweight champion, does not consider that enough.
Bellew, 35 and an increasingly respected figure within his sport, is convinced that the day will come when a fighter who has cheated will kill his opponent, and that largely for that reason those found guilty of doping should never fight again.
"It's an absolute disgrace that these guys are getting to fight and continue," he told BBC Radio 5 Live Breakfast. "This is not down to the promoters. This is not down to anyone else but the sanctioning and governing bodies, and it's an absolute disgrace that these guys are allowed to fight on because it's going to happen.
"Someone is going to be killed at the hands of a drug cheat. It's going to be a very, very bad and sad day for boxing when it does, but it will happen eventually. I don't know when, I don't know how, but it will, and when it does, I hope that fighter is locked up for the rest of their life because it's premeditated murder in my opinion.
"I just hope that these sanctioning bodies make some kind of ruling on this before it's too late."
By installing Povetkin as Joshua's mandatory challenger and threatening to strip the champion of his title if he did not defend it against him, it was the WBA who granted the Russian such a lucrative position.
"Giving time served bans is not doing anything," Bellew added. "Alexander Povetkin should not be even in this fight. It shouldn't be even taking place.
"I'm pretty sure Anthony Joshua wouldn't choose to face Alexander Povetkin, and not because he's scared of him, and not he thinks he's a brilliant fighter, because Anthony's shown that he'll face anybody.
"Why would you want to face a cheat when you don't have to? You know this man is capable of cheating. He hasn't just fell by the wayside and made a mistake once. He's done it twice. It's not been a one-off mistake.
"When it does happen for a second time, guys should be thrown out of the sport for life."