DESPITE three young children and five world titles, Indian boxer Mary Kom says she remains intent on concluding her remarkable boxing career with Olympic gold.
Regarded as one of the finest female boxers in history, Kom added her first Commonwealth Games gold medal to her collection with victory over Northern Ireland's Kristina O'Hara in the light-flyweight division on the Gold Coast.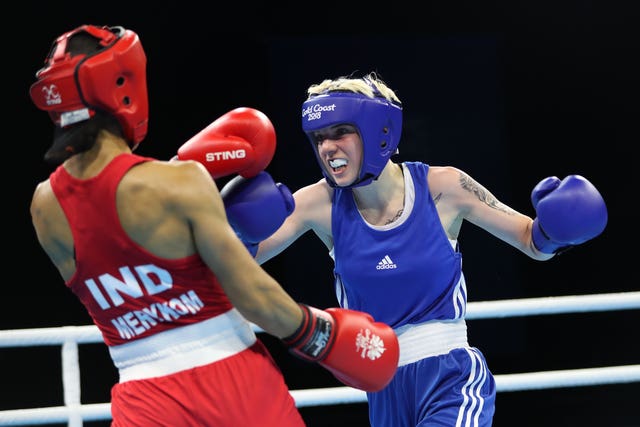 The 35-year-old fought poverty and prejudice in remote Manipur to become an icon in her homeland, where she has won the Padma Bhushan, India's third highest civilian award, and had a book and a movie made about her life and career.
Kom, who returned to the sport after having her third child, named Prince, in July 2013, said: "It is very hard to come back but I have not had any injuries and my will-power and mental strength is strong."
Kom moved up to the flyweight category at London 2012, where she won a bronze medal after losing in the semi-finals to eventual winner Nicola Adams.
"I will try to go to Tokyo if I am still super-fit in another two years. It will be difficult because I will have to move up a weight, but I will try my best."