Leeds boxer Josh Warrington wants to take army of fans to Las Vegas, writes Mark Staniforth
Josh Warrington is intent on leading his army of Leeds fans across the Atlantic as he seeks to cash in on his reign as IBF featherweight champion.
The popular 27-year-old wrested the crown from Lee Selby in a thriller at Elland Road in May and now has his sights on the kind of exodus that could leave even Ricky Hatton in the shade.
Hatton famously took hordes of supporters with him Stateside for bouts against the likes of Floyd Mayweather and Manny Pacquiao, and Warrington harbours similarly big ambitions.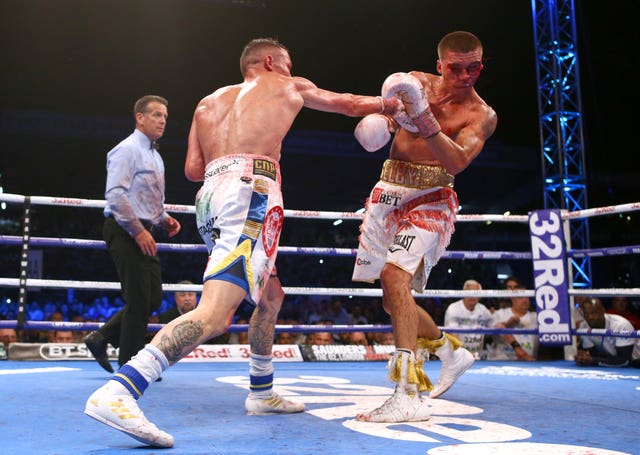 Warrington told Press Association Sport: "I'd like to unify the titles and hopefully then look at a big fight in Las Vegas and taking all the Leeds lot over there.
"My fan-base in Leeds is big enough to hopefully take over silly numbers. I'd love to replicate those Ricky Hatton days or even better than that.
"My first plan is to get more well-known around the country and that's part of the plan that Frank Warren has set out for me over the next two years. I want to become a nationwide star."
Warrington's win over Selby took many by surprise and extended his professional record to 27 straight wins, enough to raise the realistic prospect of bouts against the likes of Northern Ireland's Carl Frampton.
Warrington added: "I've always taken every little step and it started with the ambition to become British champion. Then it was to become world champion and I'm not finished yet.
"When you reach the top people think you're going to walk away and feel satisfied. But I don't want it to sink in. I want to keep that fire in my belly and that hunger to go on to even bigger things."
Warrington is currently taking time out to work with the Movember Foundation which aims to make men more aware of issues with their physical and mental health.
"I think when you're in the limelight you can influence people in a positive manner," added Warrington. "I've got a few guys in my team who have suffered with mental health issues so it's a very important thing for me."
:: The ManVan, funded by the Movember Foundation, is visiting Rugby League events across the country to raise awareness of men's health issues. For more info visit https://uk.movember.com/