TONY BELLEW brought the curtain down on his professional career on Saturday night but was denied a fairytale finish after losing to Oleksandr Usyk.
Bellew delayed his retirement plans to challenge Usyk but the Ukrainian prevailed by an eighth-round knockout at the Manchester Arena to retain his WBC, WBA, IBF and WBO cruiserweight titles.
Here, Press Association Sport assesses the Liverpudlian's boxing journey after he confirmed he had hung up his gloves.
How will he be remembered?
Bellew held titles at British, Commonwealth, European and world level which is quite the legacy and would have been unimaginable to most after he was put down twice by British rival Ovill McKenzie in his 15th fight in the paid ranks. Bellew failed on the biggest stage at light-heavyweight but proved a different animal at cruiserweight and in his two fights in the blue riband heavyweight division. In his closing address to the media, Bellew said: "As long as you guys know I was willing to fight anyone, I'm happy with that."
What was his career highlight?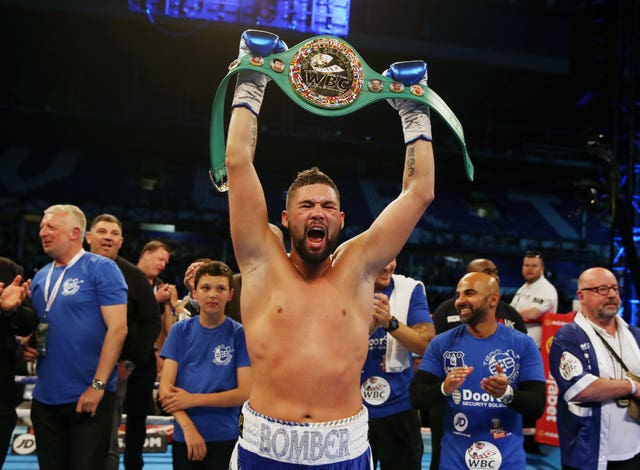 He came up just short against Nathan Cleverly in his first foray at world level and was struggling to make the 175lb light-heavyweight limit by the time he was demolished by Adonis Stevenson. But at his beloved Goodison Park, the lifelong Everton fan made it third time lucky on the world stage when he climbed off the canvas to stop Ilunga Makabu to capture the vacant WBC cruiserweight title in May 2016. His two heavyweight wins over David Haye secured his financial future but, but Bellew said: "I just hope people remember me for the night at Goodison and I'm so happy I did it. Even winning (against Usyk) wouldn't have touched the sides."
Did he get the most out of his talent?
Bellew had all the fundamentals, decent power but most importantly an insatiable appetite to improve and squeeze every last ounce out of himself. He may have stayed at 175lbs too long but he won a world title and "dared to be great" by challenging for the undisputed tag. Beating Usyk would have significantly enhanced his legacy but there was no shame in being beaten either. Bellew would argue he got the most out of himself, as he said: "I'm very proud of myself because I understand what I've had to come through to get to where I've got and it hasn't been easy. Very few believed. Nobody thought I could win an ABA (Amateur Boxing Association of England) title."
What next?
This one is best left entirely to Bellew, who said in the early hours of Sunday morning: "I just want to enjoy a normal life. What you guys take for granted I haven't been able to do. If you want to have a pint on a Saturday night with the lads or go to the match and stay behind to have a pint, I haven't been able to do that when I feel like for 20 years. My career is over. You guys call me Tony Bellew, I only created the name Tony Bellew to make my old fella proud. My name's Anthony Bellew, I'm Tony when I turn up to these cameras. Tony Bellew died tonight, Anthony Bellew comes back alive. I want reality back, I want a normal life and I will find it. The only thing left to say is: I just want to disappear, please leave me alone."