Declan Warrington breaks down the Deontay Wilder vs Tyson Fury WBC heavyweight title fight
TYSON FURY challenges WBC heavyweight champion Deontay Wilder at Los Angeles' Staples Center in a fight that is dividing opinion.
Fury is expected to remain elusive and awkward in an attempt to outbox the heavy-handed American, who has stopped each of his 39 professional opponents.
Here, Press Association Sport examines the key factors that will influence Saturday's contest.
Technique
Perhaps Fury's greatest advantage over Wilder comes in the rounded abilities that could make him the American's most awkward opponent. At his best, Fury combines a fine boxing brain with fluid movement, his range, and an unorthodox style to such effect that in 2015 even the great Wladimir Klitschko struggled against him in the process of suffering his first defeat in 11 years.
Though his hands are similarly fast, Wilder's technique can be crude by comparison, but unlike Klitschko he is unlikely to become nearly as cautious and inactive even if Fury again excels.
Power
If Fury is the superior technician, there is also little question Wilder possesses the heavier hands – perhaps the heaviest of any active heavyweight. He has stopped each of his 39 previous professional opponents, and possesses an explosive power that makes him capable of transforming a fight with a solitary punch, making him a threat from the first to the final bell.
Fury's power – he has 19 stoppages from his 27 fights – is unremarkable for a world-class heavyweight and unlikely to truly trouble Wilder, unless the American is gradually worn down or struggling with fatigue. He has regardless proved capable of recovering from knockdowns to win.
Experience
Until Wilder's past fight, in March, when he recovered from almost being stopped on his feet to defeat Cuba's dangerous Luis Ortiz inside the distance, Fury's victory over Klitschko would have given him the edge.
Even if Klitschko is the most decorated of their opponents, they have fought and beaten a similar calibre of opposition, and on similarly high-profile occasions.
Preparation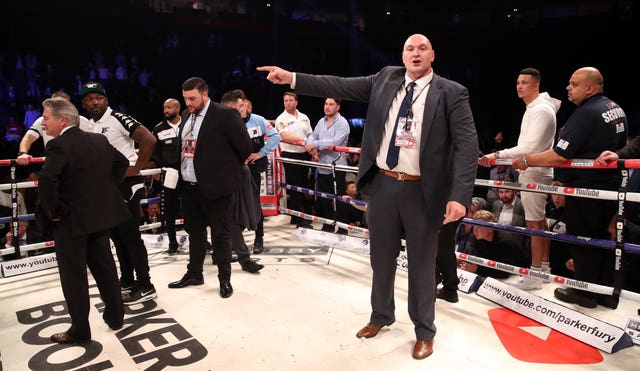 It is Fury's recent inactivity, as much as Wilder's power, that is most likely to undermine him on Saturday night. After an absence of over two and a half years in which he contemplated suicide, admitted to taking cocaine and ate and drank alcohol to such an extent he eventually weighed an estimated 27 stones, Fury has fought only 14 rounds against unremarkable opposition.
While he has since lost a significant amount of weight – against Francesco Pianeta in August he was 18st 6lbs, far lighter than the 19st 10lbs he was against Sefer Seferi in June – he is yet to prove he has rediscovered the sharpness that was once such a strength.
He will also be fighting under his inexperienced trainer Ben Davison for only the third time; it was his former trainer and uncle Peter who was considered so influential to so much of his previous success.
Wilder can also be expected to have learnt more from his challenging victory over Ortiz than any of his previous fights. If he demonstrates that, he could perform to his greatest level yet.