How did Tyson Fury get up from that 12th round knockdown against Deontay Wilder?
TYSON FURY was unable to explain how he got back to his feet after the heavy 12th-round knockdown by Deontay Wilder that appeared to have left him unconscious.
The WBC heavyweight title challenger could not have been closer to defeat when Wilder landed a heavy left-right combination at the Staples Center in Los Angeles.
Fury somehow found the strength to return to his feet and even ended the fight on top as he and Wilder fought to a thrilling and controversial draw, one which essentially makes an immediate rematch inevitable.
Fury's success in out-boxing his American opponent and resisting his remarkable power would make him the favourite in those circumstances, and the 30-year-old said: "I don't know how I got up.
"I had a holy hand upon me, that brought me back, and I've got a fighting spirit and I never say die, I get back up.
"Even in the 12th round when I got knocked down heavy, I got back up and probably won the round, fought back and wobbled him a bit.
"I was brought back. I rose to my feet from the brink of defeat. I can't tell you (how I did it) because I don't know. I don't know what happened. That round should probably have been a draw. It was a great fight.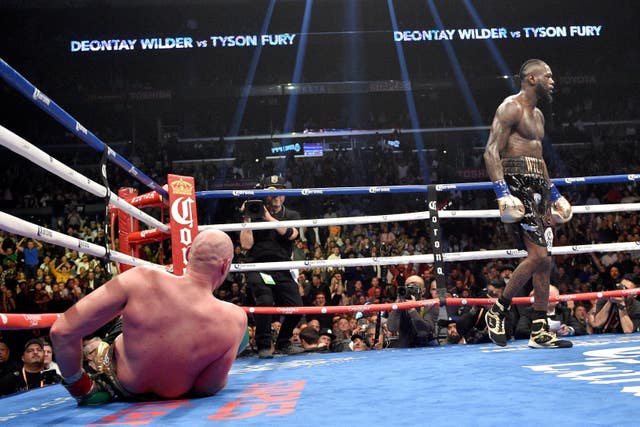 "I thought I won. But two men tried their guts out. I'm not going to scream 'robbery'.
"I'm not going to take anything from Wilder. (He's a) great fighter, a hell of a champion. He kept coming all night.
"A year ago I was 400lbs and in terrible shape. I was so, so terrible.
"Two-and-a-half years out of the ring, living like a rock star, and a very low time. I fought back from suicide, (bad) mental health, anxiety, and I wanted more than anything to show the world that it can be done. Anything's possible with the right mindset.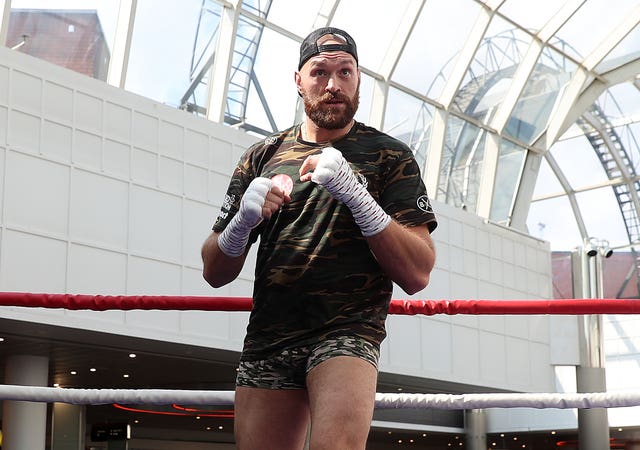 "I'm the lineal champion of the world, I ain't just going to stay down because I got punched in the face and knocked back down. I'm not the champion for nothing.
"Every time the lineal champion has come back from years out he's been destroyed, so I set a precedent. It was a great experience in my journey in life."
Fury had been supported in LA by thousands of members of the travelling community, and amid criticism of scorecards he said: "I was telling my brothers and family to keep quiet.
"There were about 10,000 travellers and Brits from around the world; they probably would have smashed this arena up if I'd instigated it, I mean to the floor.
"I'm going to go home, enjoy Christmas with my family, sit down with Frank (Warren, his promoter) in January and see what we'll do next."
Warren has overseen Fury's comeback and he spoke of his desire to bring the expected rematch to London.
The 33-year-old Wilder, who had stopped each of his previous 39 professional opponents, similarly struggled to understand how Fury had recovered.
"I don't know how he got up," he said.
"I thought I had him out of there; it was a right hand and a left hook and I saw his eyes roll into his head. I thought it was over; God knows how he got up.
"There are a few questions I need to ask myself about the count. Fury was laid out.
"I (also) felt like he had baby oil on him too, he was so slippery.
"My emotion got the best of me. I was just trying to knock him out."