David Haye was dropped three times before being stopped in the fifth round, writes Declan Warrington
DAVID HAYE will consider retirement after his career was left in ruins following his dramatic defeat by Tony Bellew.
The former WBA heavyweight champion proved shot beyond doubt when, in their rematch at London's O2 Arena, he was dropped three times before being stopped in the fifth round.
At 37 Haye's punch resistance and once fine footwork was gone, and to the extent that he struggled and became desperate from the moment Bellew landed the explosive right hand that changed their fight in the third round.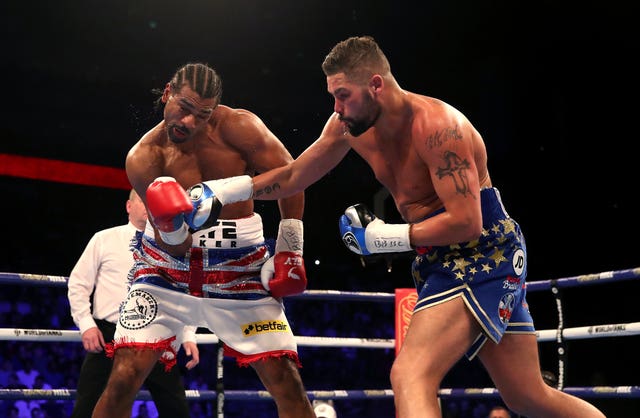 He had previously recognised he would have no choice but to retire if he again lost to a fighter who was a light-heavyweight when he was a world champion and at his peak, and will struggle to secure the financial opportunities his reputation once demanded.
Under his new trainer Ismael Salas and until the first knockdown he was winning and had improved on the poor performance he had produced when losing last March.
But, of his future, he told talkSPORT: "I'll have to go back and review exactly what happened then make a decision. It's never good to make a decision when everything is up in the air.
"Tony boxed better than I did, plain and simple, and the better man won.
"Nobody can say they didn't get a good night's entertainment. They definitely got their money's worth, but the better man won on the night, Tony Bellew, so congratulations to him."
Bellew, the former WBC cruiserweight champion, was again considered the underdog but is enjoying the finest run of his career.
Despite struggling until the knockdown, the 35-year-old said: "I was waiting for the perfect moment. I'm a clever cat. Not bad for a fat Scouser. I'm a clever man, I have brains, I have skills. I know what I can do.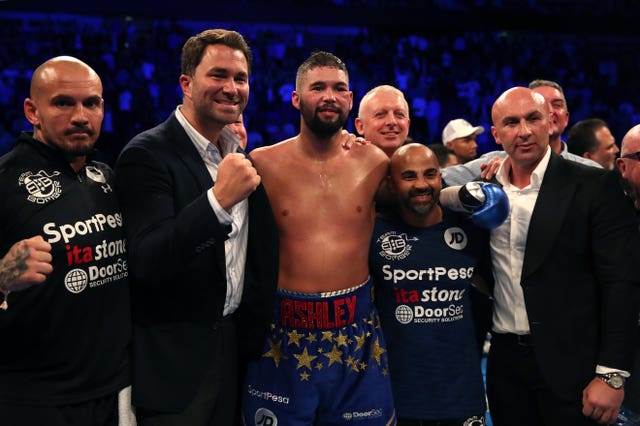 "Doubt me now. Doubt me now, you fools.
"You all judge me on aesthetically how I look. You all judge me, just because I am a little fat Scouser."
Bellew had since their first fight suffered the death of his brother-in-law Ashley Roberts, and having also spoken of his desire to fight the great Andre Ward, he said: "(It has been) the most horrible eight months of my life.
"(My wife) is my toughest fight. I said this would be my last one, but I know I have got to keep fighting because I live for nights like this."
His promoter Eddie Hearn added: "If he retires tomorrow, I would be the happiest man in the world. If he wants to carry on then there's some great fights for him.
"But I am just so proud of him and everything he has been through, he deserves so much credit. He really is a great man."