CARL FRAMPTON turned his focus to Josh Warrington after securing a shot at the IBF featherweight champion by stopping Luke Jackson in Belfast.
After fulfilling his dream of fighting at Windsor Park, the Northern Irishman was joined in the ring by Warrington and their promoter Frank Warren confirmed the pair will face each other before the end of the year.
Press Association Sport understands the Manchester Arena is the favoured venue for what would represent Frampton's chance to again reign as world champion.
The 31-year-old regardless recognises that Warrington will pose a greater threat than resilient Australian Jackson, whose corner threw in the towel in the ninth round, and he said: "Josh Warrington's a different task altogether.
"He had the biggest win of his career against (Lee) Selby. It's not an easy fight, and it's a big fight, especially in the UK and Ireland.
"It's very, very exciting. My fans will be excited by it, Warrington's fans will be excited by it. The atmosphere's going to be electric, it's going to be one of the best atmospheres ever.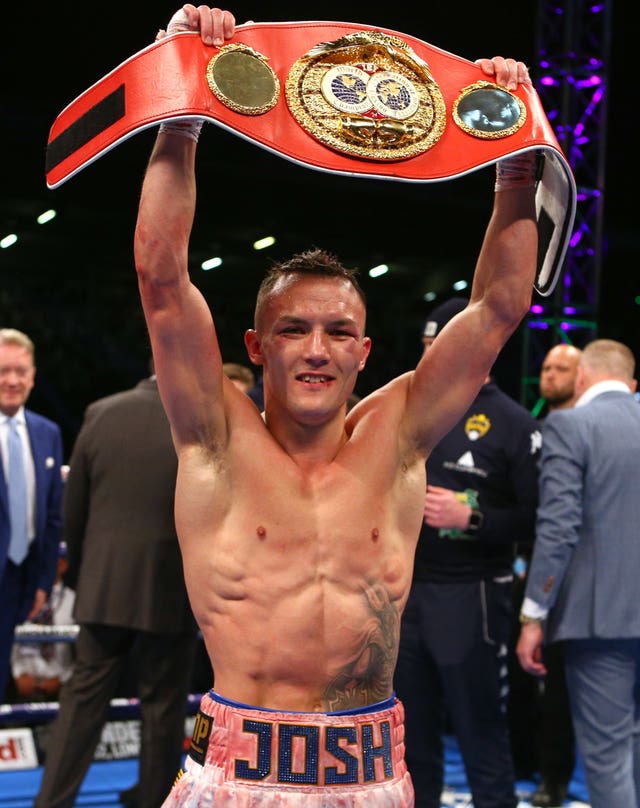 "I don't want to blow my own trumpet, or Warrington's trumpet – I don't want to blow Warrington's trumpet – it'll be the best atmosphere in boxing. Look at his fans, look at my fans.
"It probably has the ingredients (to be an exciting fight). Scott Quigg's tactics when he fought me (at the Manchester Arena) were strange, to say the least, and I won not having to do a lot at all.
"I don't think Josh Warrington is going to give me six rounds by not doing anything, so it would be a completely different fight, and a better fight. It'd have to be – it couldn't get any worse."
The normally remarkably-composed Frampton revealed that the occasion had led to him battling against uncharacteristic pre-fight nerves, but amid suggestions he had fought for the final time in his home town of Belfast he insisted he could yet return.
He will be the favourite against Warrington and, should he succeed, it is little secret he plans to fight WBO champion Oscar Valdez and secure a third fight with Leo Santa Cruz, both of which would likely take place in the US, but he said: "This is the most active I've ever been in my career. This is what I want to be.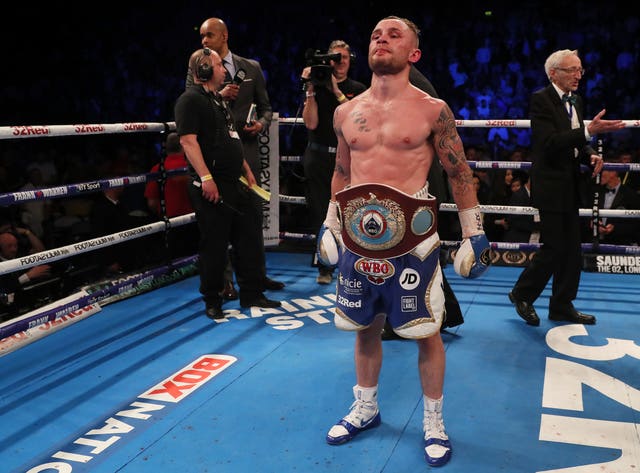 "I want to keep going; to come back to Belfast it would need to be next summer. You never know but I want to come back here – I'd love that.
"I was nervous when I was eating dinner, I'm not usually nervous that far out. There were cameras in the changing room and it was relaxed, the boys were singing, messing about and telling jokes and that's the atmosphere I like, so in the changing room the nerves were gone and I was ready to do my job.
"It was unbelievable. I don't know if this is a bit vain, but I was watching myself on the big screen, walking (to the ring), and I was smiling to myself."