GEORGE GROVES produced one of the finest displays of his career to advance to the World Boxing Super Series super-middleweight final by beating fellow Briton Chris Eubank Jr on a unanimous points decision.
The 29-year-old's career has previously been remembered for high-profile defeats – two to Carl Froch and one each to Badou Jack and James DeGale -but Groves proved too shrewd and too accomplished for bookies favourite Eubank Jr at the Manchester Arena.
A cut above Eubank Jr's right eye sustained in the third round hampered him for the remainder of the contest and though his record of never being stopped in the professional ranks continued, the judges awarded the fight 117-112, 116-112 and 115-113 in Groves' favour.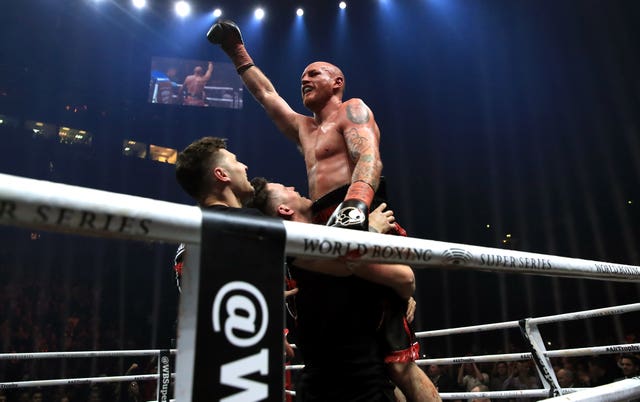 Eubank Jr displayed courage throughout and a strong chin, a trait he appears to have inherited from his father Chris Eubank, but his shots were thrown with more careless abandon while Groves used distance wisely to pick and choose his moments.
Eubank Jr was not knocked down, though Groves was frustrated there was no count when his opponent fell to his knee in the 10th round and the cut he sustained may have forced him to try and change the fight's course with a wilder approach.
Groves, who has added Eubank Jr's IBO title to his WBA belt, appeared to be suffering with a shoulder injury at the end of the fight, which could hamper his preparations for the June final of the World Boxing Super Series, where he will face either Callum Smith or Jurgen Brahmer.
This was one of the most highly-anticipated domestic bouts for years and though it was not one for the purists, it was, at times, bloody and brutal.
Eubank Jr had hoped this contest would ensure he could emerge from his famous father's shadow, yet he looked in trouble as soon as a bad cut above his right eye emerged in the third round, seemingly from an accidental clash of heads.
Groves' big fight experience looked to be paying off as he kept his foe at distance and landed his shots while Eubank Jr looked to rush at him.
His eye wound was reopened in the fifth round, with Eubank Jr mindful of it as he wiped at it.
Groves looked more at ease without landing big shots on Eubank Jr, who had never been knocked down in his previous 27 professional bouts.
The Brighton-based boxer continued to let fly and Groves proved too clever, bypassing one hook as Eubank Jr fell into the ropes.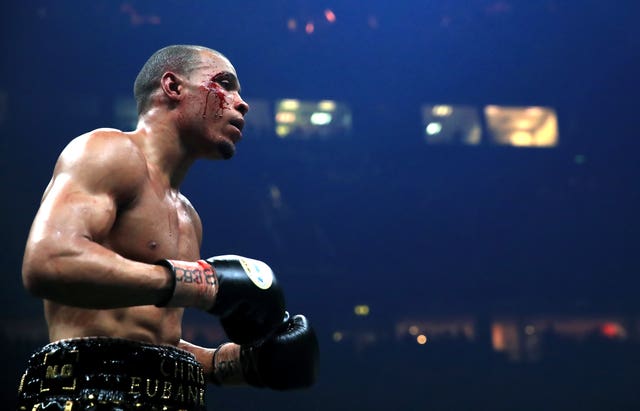 In the eighth round, Groves established further control with a succession of left-hand jabs that swayed his opponent and left him smiling as he walked back to his corner after the bell.
Eubank Jr's cut was again opened up and the front and back of referee Michael Alexander's shirt was left caked in blood, with the IBO champion beginning to tire as Groves hovered over him looking to finish him off.
Groves was frustrated that Eubank Jr falling to his knees was not counted as a knockdown but at the point it just appeared a matter of time.
The theory that Groves, as the natural super middleweight, would tire later on was being disproved as it was Eubank Jr using the ropes to catch his breath.
Yet, to his immense credit, he was still hanging in there and in the latter rounds constantly seeking to land a huge punch that might change the contest.
Having elicited cheers from the crowd with an erratically errant shot, Eubank Jr somehow mustered more energy to unload on Groves and finally one of his right-hand bombs from range landed.
Yet Groves weathered the late storm and was later confirmed as the victor by the judges.