IBF, WBA and WBO heavyweight champion Anthony Joshua will next fight Russian Alexander Povetkin at Wembley stadium on September 22
ANTHONY JOSHUA has developed a new mindset since his last fight in March.
The IBF, WBA and WBO heavyweight champion won the third of those titles when defeating Joseph Parker and will next fight Russia's Alexander Povetkin at Wembley Stadium on September 22.
Attempts to secure WBC champion Deontay Wilder as his opponent, before the confirmation of Povetkin, ended in frustration and are expected to be revived for Joshua's next date at Wembley on April 13, but the champion has learnt not to look beyond his coming fight.
Parker became the first fighter to take him the distance when, amid the spectre of Wilder, Joshua's performance was more subdued. His 2016 victory over Eric Molina similarly came with his next opponent Wladimir Klitschko sat ringside, and he said: "I used to concentrate on the opponent and always worried about what was next.
"I thought 'I don't want to make any mistakes'. I used to box within myself, stopped expressing myself and fulfilling my potential to become a great world champion.
"Not anymore. It's not 'him, him, him' for me any more. I have to look at the end goal.
"I feel like I am back in a tournament like it was in the amateurs or the Olympics. I have to get past people like Povetkin to fulfil my legacy.
"There seems there's always a lot going on around my fights, noise about who is next.
"I try to deal with these things. I've been fighting 10 years now and I've always done it for fun. Now I'm dead serious about this business and this is chapter two for me and Povetkin is first on my list.
"It is not just about Povetkin and Wilder, it's me and my legacy and what I can reach.
"This chapter, I understand what I am involved in. I spend a lot of time studying and looking in the mirror at myself. I'm not interested in the praise or criticism."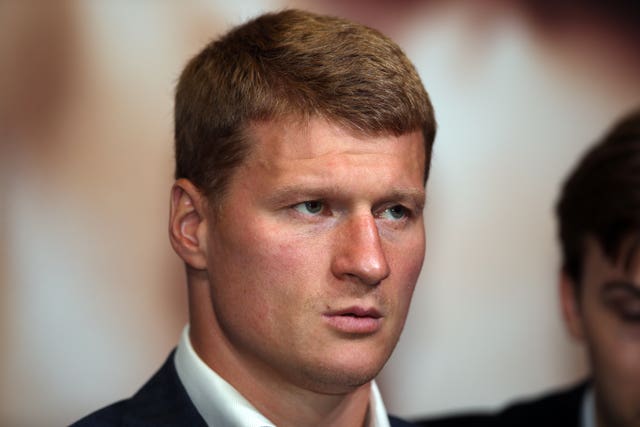 Povetkin, who at 38 is 10 years older than Joshua, fought for the same three titles when suffering his only defeat, by Klitschko, on the same night in 2013 that Joshua made his professional debut and stopped Emanuele Leo.
His scheduled fight with Wilder was cancelled when he tested positive for meldonium, and he said: "I want to say that Anthony Joshua has proved he's one of the strongest fighters here, and I'm excited about this fight.
"This fight will be all about experience. I know Anthony Joshua is a world champion, but we have been training hard for this fight."