AMIR KHAN turned his attention to a fight with fellow Briton Kell Brook after beating Phil Lo Greco in 39 seconds on a devastating return to the ring at Liverpool's Echo Arena.
It had been two years since Khan last fought, when he was brutally knocked out by Saul 'Canelo' Alvarez, but he made up for lost time by swiftly seeing off Canadian Lo Greco with a first-round knockout.
Lo Greco first hit the canvas when Khan caught him flush with a right and, though he got back up, it was soon over as the 31-year-old's flurry of left hands forced the end.
Khan displayed no ring rust following his hiatus and showed the hand speed which once won him a world title had also not slowed.
It was also an emphatic message to one of his bitter rivals watching from ringside.
Brook was booed by the crowd when shown on the big screens and when he came inside the ropes after the contest, he was assured Khan was coming for him next.
"I want to become a world champion again so I want to fight the top guys in the welterweight division," Khan told Sky Sports Main Event.
"I'm a 147lb fighter. I moved up to 150lb for this fight because I've not been in the ring for two years. That (Brook) fight I'm not rushing and I'm not running away from.
"I will fight Kell Brook and I will beat Kell Brook. I'm a better fighter and a stronger fighter.
"I'm not a fighter to run away. I came to Eddie (Hearn) and signed a deal with your promotional company, Eddie Hearn's Matchroom company. I'm chasing you, remember that."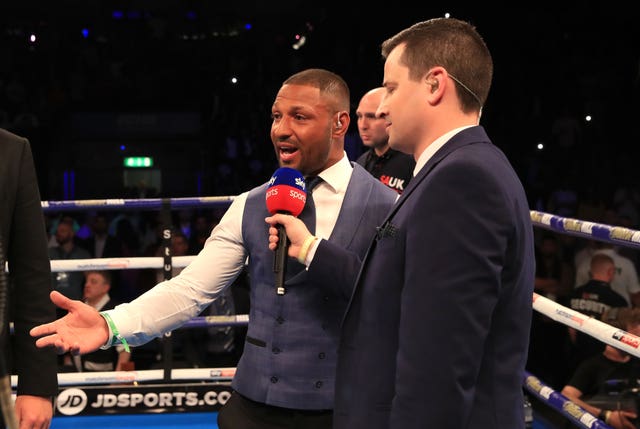 Khan was clearly not in the mood for lengthy exchanges in the ring as he left after addressing Brook before his foe could respond to him.
Brook then goaded Khan for his stint on reality television show I'm A Celebrity…Get Me Out Of Here!.
"He's just run off, he doesn't want the fight," Brook added.
"All the fans want the fight. I want the fight. He can go in the jungle and chase stars but when he gets in there with me I'll make him see stars!"
The possibility of Brook and Khan meeting in the ring was enhanced when the latter buried the hatchet with Hearn and signed a three-fight deal with Matchroom in January.
Hearn had warned Khan he could not afford a fifth professional loss if he wanted more high-profile bouts, and his fighter's performance in Liverpool will only have made him a more attractive proposition when he reaches negotiating tables.
"What a great performance from Amir Khan; he's back," Hearn said.
"People ask me, 'Has he still got the speed?' I think he might be quicker!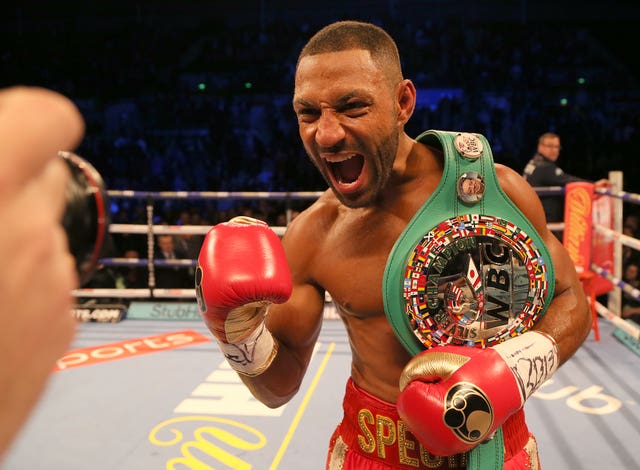 "I would love the Brook-Khan fight, we'll have to see. Kell Brook will be back in the ring in July. He's chasing the 154(lb) world champions but that fight will always be a big fight.
"I would hate for one day these boys to get old and one day look back and kick themselves for not making this fight. The British public want to see Khan against Brook and we should deliver what the British public want.
"Kell Brook doesn't like Amir Khan. Amir Khan doesn't like Kell Brook. This fight should have happened 12 months ago, two years ago. We've still got time. Let's not regret it."