Don't miss any action. Sign up for the free BN newsletter(s) here
CONOR McGREGOR admitted he "fell out of love with the game", but is now hungrier than ever to recapture former glories when he makes a long-awaited return to the UFC.
McGregor takes on bitter rival Khabib Nurmagomedov at UFC 229 in Las Vegas this weekend, nearly two years since last stepping foot inside the octagon.
On that occasion in November 2016, the Irishman defeated Eddie Alvarez to add the lightweight title to his featherweight strap and become the only man to ever hold two UFC belts simultaneously.
However, he was stripped of his 145lb title in the same month he beat Alvarez, while his inactivity meant Nurmagomedov was installed as lightweight champion earlier this year.
Being relieved of the crowns still rankles with McGregor, who had a brief foray into boxing during his UFC hiatus, as he told TheMacLife.com: "I spent my entire life's work to win those two UFC titles.
"I sacrificed so much to gain those world titles and then as soon as I win the second world title – I hadn't even been offered a featherweight contest – and the featherweight title was taken off me.
"These kind of things irritated me, especially seeing what way it goes: who the belts are given to, who are the people who are challenging for the belts, who the person who has the belt is facing to get the belt.
"Many things irritated me in the game and just watching it all unfold, I just became a lot more hungry to come back and show who the real king is.
"I fell out of love with the game for a bit, went off and did my own thing, had many things going on and now I'm back. I'm hungry to compete and we're here right on the cusp of it."
Nurmagomedov will be making the first defence of the 155lb title he won by defeating late replacement Al Iaquinta at UFC 223 in April.
That Brooklyn event was overshadowed by McGregor gatecrashing a media day, with video footage appearing to show the Dubliner hurling a handtruck at a bus on which Nurmagomedov was a passenger.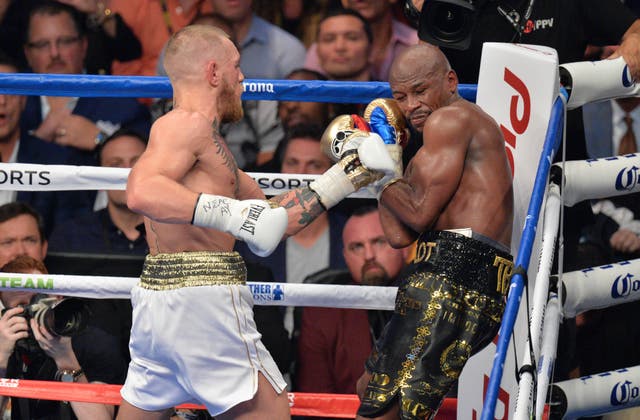 The incident contributed to the ill-feeling between the fighters and McGregor was sentenced to five days of community service in the United States after pleading guilty to disorderly conduct.
Asked how he sees the fight against the Russian going, McGregor replied: "It's personal, but it's the same. It's always a little personal, but in there it's a blank face and a new body.
"I see him turning into a bobblehead when I hit him. I feel his brain is going to rattle when he gets a clatter off me. That's what I'm keeping in my head.
"But I am a veteran now. I will be prepared for five rounds. I will be prepared for any scenario. that's it. I'm well trained, I put in the work and we're confident wherever it goes."